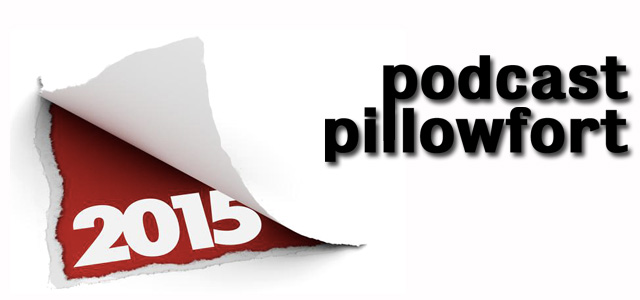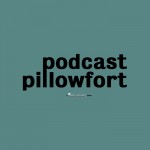 Welcome back to another year of Podcast Pillowfort, the podcast about podcasts.
In this episode, we will talk about some of the new podcasts coming out in 2015 and give our initial thoughts on them. Then we make our podcast resolutions for 2015, including the types of things we think we might be listening to this year. Plus we will wrap up with a king sized 'stuff we learned this week' by collecting our educational experiences over the course of an Australian summer.
So grab your headphones, a tall drink* and join us in the Pillowfort.
*Remember: tea and beer are the official beverages of Podcast Pillowfort.
Podcast: Play in new window | Download
New and News: New podcasts for 2015
Pop Rocket – from Maximum Fun – Weekly pop culture discussion with Guy Branum, Santina Muha, Wynter Mitchell, Margaret Wappler and Oliver Wang.
Next – from Microsoft – that will bring in some of the industry's most interesting people to talk about tech. The podcast will host conversations with those who have been out there with us, creating and innovating—people like George Takei. (short show, 15 minutes)
Upvoted–  From reddit – Every day, hundreds of thousands of votes are cast across thousands of communities on reddit. reddit propels people and ideas to an audience of millions. We created this podcast so we can delve deeper and go beyond those upvotes — to learn more about the stories that hit our frontpages and left a lasting impression.
The Allusionist – From Radiotopia- Etemological adventures with Helen Zaltzman (fortnightly show, only 15 minutes long approx)
Our Podcast Resolutions
Amy and Richard discuss what they want to listen to in 2015
Things We Learned This

Week

Summer
A mammoth sized learning session from the hosts.
Amy: The One You Feed, Double X Gabfest The Bright Young Things Edition, Dinner Party Download (dinner party music) with Rivers Cuomo from Weezer.
Richard: Lee Zachariah's Hell is for Hyphen-ates, The Daily Show without Jon Stewart, Hardcore History,
The Rest…
If you are an iTunes user, subscribe for free here and please leave us feedback.
Find more about Amy by following her on Twitter @unlikelylibrary. Find more by Richard Gray by visiting BehindThePanels.net, TheReelBits.com, or follow him on Twitter @DVDBits 
Make sure you check out our range of Behind The Panels swag at cafepress.com.au/geekactually
Theme music used in this episode is called "Monkeys Spinning Monkeys" and "This Year" from The Mountain Goats.