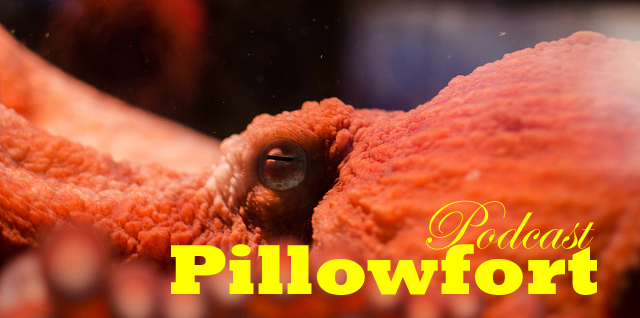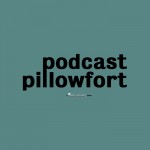 Welcome to episode 15 of PODCAST PILLOWFORT, the podcast about podcasts.
We celebrate Cephalopod Week by talking about lots of octopus podcasts. We also look at what's new and news in the world of podcasts, and as always, we will end with what we've learned this week.
So grab your headphones, a warm cuppa, and join us in the pillowfort
Your Hosts: Amy Barker and Richard Gray
The Show
Podcast: Play in new window | Download
New and News
Episode Round Up

We don't cover this one in full, but it's interesting: The Cephalopodcast 
Things we learned this week
Amy – Kangaroos are left handed! How cool is that?
Richard – What lurks beneath Stephen Colbert's new/old stage
Other Stuff
Outro music – "Insane in the Brain" by Cypress Hill (Google Play • iTunes) as inspired by Insane in the Chromatophores
Banner image – Giant Pacific Octopus by Colby Stopa
Shameless Self Promotion
Find more about Amy by following her on Twitter @unlikelylibrary. Find more by Richard Gray by visiting BehindThePanels.net, TheReelBits.com, or follow him on Twitter @DVDBits
If you are an iTunes user, subscribe for free here and please leave us feedback.
Check out the Behind The Panels swag and let your geek flag fly!
Thank you for listening!