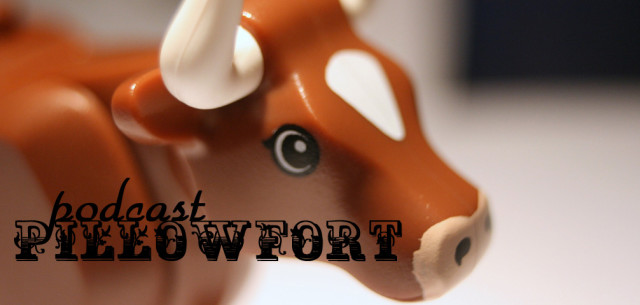 Welcome to episode 11 of PODCAST PILLOWFORT, the podcast about podcasts.
In this episode, we will talk about whats new and making news in podcastland, we will send two lovely and sexy podcasts into the Pillowfort Smackdown area, and we will wrap up, as always, with what we've learned this week. So grab your headphones, a tall drink and join us in the pillowfort
Your Hosts: Amy Barker and Richard Gray
The Show
Podcast: Play in new window | Download
New and News
New York Magazine announce The Vulture TV Podcast
Burn Through Your Podcasts Faster Than Ever With The New Pocket Casts
Roman Mars appearing at TED2015 in Vancouver
Welcome to Night Vale: A Novel is due to be released in October
Podcast award nominations– Voting closes March 24 @ 2100 EST. (previous winners)
Podcast Smackdown- The LOVE edition
Love + Radio from Radiotopia, started in 2005 directed by Nick van der Kolk
VS
Love and Sex from HuffPost , started in 2014- hosts Carina Kolodny and Noah Michelson
Tiny Triumphs
The Tweet on 'Mar 2:  With @Bullseye & 99pi both up for a podcast award in culture, does this mean @romanmars V @JesseThorn cage fight?' was liked, retweeted by Roman Mars AND Jesse Thorn (squee!)
Things we learned this week
Richard- From the recently returned Geek Actually podcast: Wankband! 
Amy- Pop Rocket from Maximum Fun host Margaret Wappler mentioned that from summer 2015, new albums and singles will be released at 00:01 local time on Fridays
Google Feud, fun for the whole family and Cards Against Humanity online for the rest of us
Outro Music- Erotic City by Dump
Shameless Self Promotion
Find more about Amy by following her on Twitter @unlikelylibrary. Find more by Richard Gray by visiting BehindThePanels.net, TheReelBits.com, or follow him on Twitter @DVDBits
If you are an iTunes user, subscribe for free here and please leave us feedback.
Check out the Behind The Panels swag and let your geek flag fly!
Thank you for listening