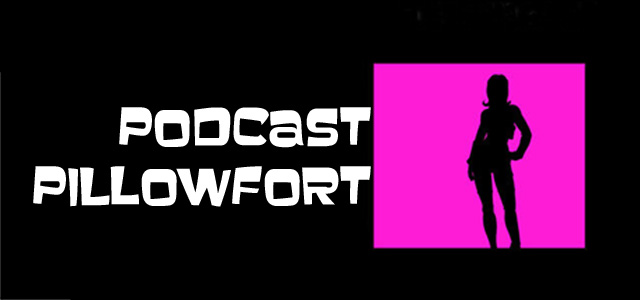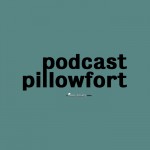 Welcome to Podcast Pillowfort, the podcast about podcasts.
We talk all about what's been happening in the world of podcasts, we induct a podcast into the Pillowfort Hall of Fame, and we finish up as always with things we learned this week
So grab your headphones, a tall drink and join us in the Pillowfort
Your Hosts: Amy Barker and Richard Gray
The Show
Podcast: Play in new window | Download
New and News
New podcast from Heritage Radio Network about breakfast cereal called Cereal
Podcast awards announcement Sunday – March 1
Hall of Fame
This week, Amy and Richard induct Girl On Guy with Aisha Tyler into the Pillowfort Hall of Fame. We all know Aisha Tyler from her work on Friends, Talk Soup, The Talk, Archer and Whose Line is it anyway, but have you been listening to her podcast? On her show, Aisha interviews one interesting person and digs deep into their life, career, passions and even some embarrassing moments. Past guests include, Jesse Tyler Furgeson, Dan Savage, Tig Nataro, Ryan Styes, Joel McHale, Marc Maron, Henry Rollins, Wil Wheaton, Kristen Schaal, and Jesse Thorn.
If you are still not convinced, Chris Hardwick, comedian and host of The Talking Dead and The Nerdist, said  "Aisha Tyler's brain moves faster than a shock spell from the hands of a lightning mage. She is hilarious, hyper-articulate, and will kick your ass in Call of Duty. She is the life of the LAN party."
And Aisha's book  " Self-Inflicted Wounds: Heartwarming Tales of Epic Humiliation" is available now
Things we learned this week
Richard – Babbles on about Kanye and Beck, plus the notion of "breaking the seal"
Amy- Invisibilia (from NPR) had a staggering episode titled How to Become Batman and posed the question, could a change in our perceptions allow a blind person (like a person with no eyeballs) to see?
Shameless Self Promotion
Find more about Amy by following her on Twitter @unlikelylibrary. Find more by Richard Gray by visiting BehindThePanels.net, TheReelBits.com, or follow him on Twitter @DVDBits
If you are an iTunes user, subscribe for free here and please leave us feedback.
Check out the Behind The Panels swag and let your geek flag fly!
Thank you for listening