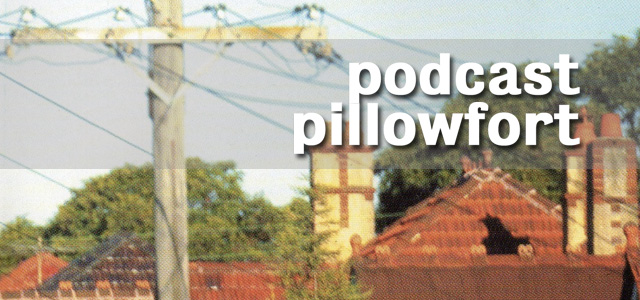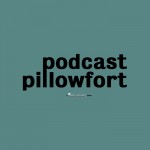 Welcome back to Podcast Pillowfort, the podcast about podcasts.
This being our 5th episode,  we thought we'd take a break from our normal format and try something a little different. You've heard us mention Good Job Brain before (the weekly quiz and offbeat trivia podcast) and on that show they take every 5th show and do an 'All Quiz Bonanza'. So we're shamelessly stealing that idea and re-appropriating it here. We're going to try taking this, our 5th show and just look at those segments that have stuck with us. Not looking at a show as a whole, but just at the segments. Now these might be segments from shows we've talked about in the previously but they just didn't quite make it or they might be from something we've listened to in the last fortnight, but we are learning as we go here, so grab those beverages and join us in the Pillowfort.
On our first Podcast Pillowfort All Segments Show
Your Hosts: Amy Barker and Richard Gray
The Show
Podcast: Play in new window | Download
Amy's segments
Working with David Plotz (from Slate magazine)
Radiolab

 

with Jad Abumrad and Robert Krulwich
Episode 279- Anjelica Huston, Gabrielle Hamilton, and Glyn Johns

Small Talk
Nerdette podcast with

 

Greta Johnsen and Tricia Bobeda from WBEZ
ABC Overnights with Rod Quinn and Richard Gray
Richard's segments
Feedback
You lovely people, you  – plus our deepest apologies for the stuff we got wrong
Have you got something to say? We want to hear from you, send email to feedback@podcastpillowfort.com or drop us a voicemail at Skype ID: geek actually and we'll play it on the show. You can also hit us up on Twitter @pillowfortcast.
The Rest…
If you are an iTunes user, subscribe for free here and please leave us feedback.
Find more about Amy by following her on Twitter @unlikelylibrary. Find more by Richard Gray by visiting BehindThePanels.net, TheReelBits.com, or follow him on Twitter @DVDBits 
Make sure you check out our range of Behind The Panels swag at cafepress.com.au/geekactually
Theme music used in this episode is called "Monkeys Spinning Monkeys" and "Forget It Sister"by You Am i.