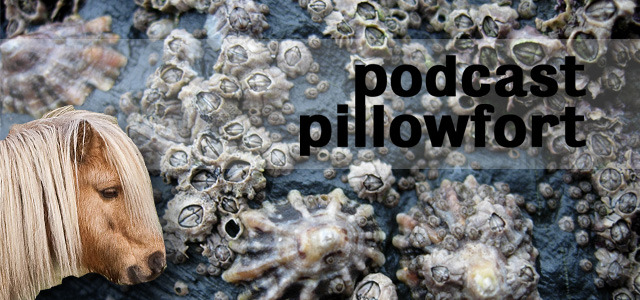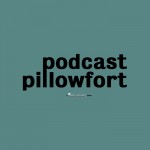 Welcome back to Podcast Pillowfort, the podcast about podcasts.
Coming up in this episode, we look what's new, news and notable things in the podcasting world, we will both report back on the podcasts that we pitched last time, we will send to podcasts into the Podcast Smackdown and finally we will look at what we learned this week
So grab your headphones, a tall drink and join us in the pillowfort.
The Show
Podcast: Play in new window | Download
New and News
Car Talk' Co-Host Tom Magliozzi, one half of the wisecracking Car Talk duo known as "Click and Clack the Tappet Brothers," has died from complications of Alzheimer's disease. He was 77. Fun fact: he was an MIT graduate. But if you haven't listened to the wake episode of Car Talk, it's a great place to start.
Discussion: Is this the Golden Age of Podcasting? Gimlet ''This American Life' Producer Raises $1.5 Million for Podcast Startup Gimlet;
The Serial Juggernaut marches on:
Podcast Smackdown
Introducing in the blue box corner, coming in at 100 episodes and wearing the black trunks it's the Doctor Who Verity Podcast! and in the other corner, coming in 13 episodes and wearing the yellow trunks it's Gilmore Guys: A Gilmore Girls Stars Hallowcast!
Other Doctor Who links
Other Gilmore Girls links
The Pitch (Redux)
Amy and Richard previous tried to sell each other on one of their favourite podcasts. Amy jumps inside a Film Sack, while Richard reports back on The Read. 
What I Learned This Week
Amy and Richard do some self-teaching out there in podland
Feedback
You lovely people, you.
Have you got something to say? We want to hear from you, send email to feedback@podcastpillowfort.com or drop us a voicemail at Skype ID: geek actually and we'll play it on the show. You can also hit us up on Twitter @pillowfortcast.
The Rest…
If you are an iTunes user, subscribe for free here and please leave us feedback.
Find more about Amy by following her on Twitter @unlikelylibrary. Find more by Richard Gray by visiting BehindThePanels.net, TheReelBits.com, or follow him on Twitter @DVDBits 
Make sure you check out our range of Behind The Panels swag at cafepress.com.au/geekactually
Theme music used in this episode is called "Monkeys Spinning Monkeys" and "Serial Ball", the remix of the Serial theme/Miley Cyrus's "Wrecking Ball"