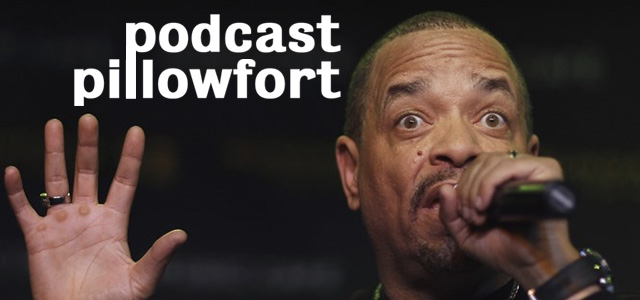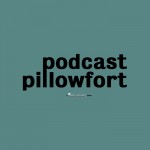 Welcome back to Podcast Pillowfort, the podcast about podcasts.
Coming up in this episode, new shows and news including info about a new podcast from Slate, then we will send two podcasts into the ring for our latest Podcast Smackdown. Plus: we will introduce a new segment called The Pitch, and finally we will finish up with the things we learned this week.
So grab your headphones, a tall drink and join us in the Pillowfort!
Your Hosts: Amy Barker and Richard Gray
The Show
Podcast: Play in new window | Download
New and News
Slate's Working: the new podcast from Slate. Host David Plotz
Stitcher Acquired By Deezer– Oct 24 (Reuters) – Online music service Deezer is acquiring radio and podcasting app Stitcher, adding a vast catalog of talk radio programs that the company hopes will make it stand out in a crowded streaming music market. Deezer said the acquisition will give it access to roughly 35,000 radio shows and podcasts, including popular talk radio programs such as This American Life and BBC.
Ira Glass on Jimmy Fallon talks about Serial – but he also interviews his neighbour about how to download a podcast (and it's adorable!)
Podcast Smackdown
Coming in at 24 episodes and wearing the blue trunks it's the Final Level Podcast with the Ice-T and Mick Benzo! And coming 46 episodes and wearing the yellow trunks its Bret Easton Ellis Podcast with your host Bret Easton Ellis

The Pitch
Amy and Richard try to sell each other on one of their favourite podcasts. Amy pitches The Read, while Richard pulls out his Film Sack.
What I Learned This Week
Amy and Richard do some self-teaching out there in podland
The Rest…
Have you got something to say? We want to hear from you, send email to feedback@podcastpillowfort.com or drop us a voicemail at Skype ID: geek actually and we'll play it on the show.
If you are an iTunes user, subscribe for free here and please leave us feedback.
Find more about Amy by following her on Twitter @unlikelylibrary. Find more by Richard Gray by visiting BehindThePanels.net, TheReelBits.com, or follow him on Twitter @DVDBits 
Make sure you check out our range of Behind The Panels swag at cafepress.com.au/geekactually
Theme music used in this episode is called "Monkeys Spinning Monkeys" and Ministry's "Every Day is Halloween"