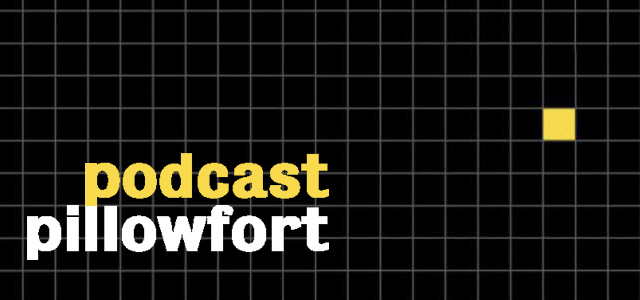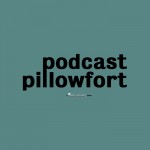 Welcome back to Podcast Pillowfort, the podcast about podcasts.
Coming up in this episode, we cover the amazing array of new podcasts that have come out in the last few weeks. Then we will have a new inductee into the Podcast Pillowfort Hall of Fame. We will have our first tiny triumph. And finally we will end, as always, with those segments that stuck.
So grab your headphones, a tall drink and join us in the Pillowfort!
Your Hosts: Amy Barker and Richard Gray
The Show
Podcast: Play in new window | Download
Feedback
All your feedback from iTunes,feedback@podcastpillowfort.com and @pillowfortcast
News
New Podcasts we've listened to include:
Podcast Hall of Fame
Started September 2010 – show times range from really short (3-4 minutes) to an hour.
Roman Mars, the producer and host started the show as a project of KALW public radio in San Francisco and the American Institute of Architects in San Francisco.
The title of the show comes form a quote by Buckminster Fuller where he said, "Ninety-nine percent of who you are is invisible and untouchable."
99% Invisible is a completely independent production and raise all of funds directly from the listeners, most notably from the record breaking Kickstarter campaign With over 30 million downloads, the 99% Invisible podcast is one of the most popular programs on iTunes.
Radiotopia are currently running a Storytelling Revolution Kickstarter until 15 November 2014. Please support them.
What I Learned This Week
Amy and Richard do some self-teaching out there in podland
Tiny Triumphs
Shamelessly stolen from Extra Hot Great. We get the star treatment.
The Rest…
Have you got something to say? We want to hear from you, send email to feedback@podcastpillowfort.com or drop us a voicemail at Skype ID: geek actually and we'll play it on the show.
If you are an iTunes user, subscribe for free here and please leave us feedback.
Find more about Amy by following her on Twitter @unlikelylibrary. Find more by Richard Gray by visiting BehindThePanels.net, TheReelBits.com, or follow him on Twitter @DVDBits 
Make sure you check out our range of Behind The Panels swag at cafepress.com.au/geekactually
Theme music used in this episode is called "Monkeys Spinning Monkeys" and "I Will Follow" by U2