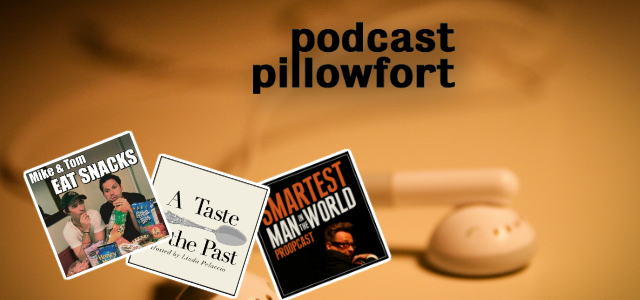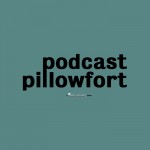 Welcome to the very first episode of PODCAST PILLOWFORT!
We're going to talk about what's happening in the world of podcasts we'll have our first ever Podcast Smackdown! We will induct our first entrant into The Pillowfort Hall of Fame and finally we will finish up with the things we learned this week.
So grab your headphones, a tall drink and join us in the Pillowfort!
Your Hosts: Amy Barker and Richard Gray
The Show
Podcast: Play in new window | Download
News
Podcast Smackdown
This week, we look at two food and drink podcasts – Mike and Tom Eat Snacks (Nerdist), hosted by Michael Ian Black and Tom Cavanagh and A Taste of the Past (Heritage Radio Network), hosted by Linda Pelaccio.
The Hall of Fame
The Smartest Man in the World, hosted by Greg Proops
What I Learned This Week
Amy and Richard do some self-teaching out there in podland
The Rest…
Have you got something to say? We want to hear from you, send email to feedback@podcastpillowfort.com or drop us a voicemail at Skype ID: geek actually and we'll play it on the show.
If you are an iTunes user, subscribe for free here and please leave us feedback.
Find more about Amy by following her on Twitter @unlikelylibrary. Find more by Richard Gray by visiting BehindThePanels.net, TheReelBits.com, or follow him on Twitter @DVDBits 
Make sure you check out our range of Behind The Panels swag at cafepress.com.au/geekactually
Theme music used in this episode is called "Monkeys Spinning Monkeys" and "This is The Day" by The The